Blood pressure plays a crucial role in maintaining overall health. It measures the force exerted by blood against the walls of the arteries as the heart pumps it throughout the body. Consistently high blood pressure, known as hypertension, can strain the heart and blood vessels, increasing the risk of cardiovascular diseases, stroke, and other health complications. Conversely, low blood pressure, or hypotension, can cause dizziness, fainting, and inadequate blood flow to vital organs.
In addition to lifestyle modifications, such as a healthy diet and regular exercise, certain supplements have gained attention for their potential to manage blood pressure. When used in conjunction with a balanced lifestyle, these supplements may offer a natural and complementary approach to blood pressure management. Let's explore the top 5 blood pressure supplements that have shown promise in scientific research.
Understanding Blood Pressure
Definition and Measurement of Blood Pressure
Blood pressure is typically measured using a sphygmomanometer, a device consisting of an inflatable cuff and a pressure gauge. The reading provides systolic pressure (the higher number) and diastolic pressure (the lower number). Systolic pressure represents the force when the heart contracts, while diastolic pressure reflects the pressure when the heart is at rest between beats.
Differentiating Between Systolic and Diastolic Pressure
Systolic pressure is essential for delivering oxygen and nutrients to tissues, while diastolic pressure ensures that blood vessels remain open and receptive to blood flow. Both values are necessary for maintaining optimal cardiovascular function.
Normal Range and Classifications of Blood Pressure
The American Heart Association defines normal blood pressure as readings below 120/80 mmHg. Prehypertension ranges from 120-139/80-89 mmHg, while hypertension is classified as readings at or above 140/90 mmHg.
Health Risks Associated with High and Low Blood Pressure
Persistent high blood pressure can damage blood vessels, leading to heart disease, stroke, kidney problems, and other complications. On the other hand, low blood pressure can cause symptoms like dizziness, fatigue, and fainting, potentially indicating an underlying health issue that requires medical attention.
Importance of Monitoring Blood Pressure
Preventing Cardiovascular Diseases and Stroke
Regular blood pressure monitoring is crucial for identifying and managing hypertension, a significant risk factor for cardiovascular diseases and stroke. Individuals can take necessary steps to reduce risk and protect their heart health by detecting high blood pressure early.
Detecting Underlying Health Conditions
Changes in blood pressure can indicate underlying health conditions, such as kidney disease, hormonal imbalances, or certain medications' side effects. Monitoring blood pressure helps identify these issues and allows for timely medical intervention.
Promoting Overall Well-Being and Quality of Life
Maintaining healthy blood pressure levels contributes to overall well-being and quality of life. It ensures proper blood flow, supports organ function, and reduces the risk of developing complications associated with hypertension or hypotension.
Role Of Blood Pressure in Assessing Overall Health
Blood pressure serves as a vital indicator of overall health. Regular monitoring provides valuable information about an individual's cardiovascular health and can prompt proactive steps toward a healthier lifestyle.
Lifestyle Modifications for Managing Blood Pressure
Healthy Diet and Nutrition
A balanced diet rich in fruits, vegetables, whole grains, lean proteins, and low-fat dairy products can help manage blood pressure. Reducing sodium intake, limiting processed foods and sugary beverages, and incorporating foods high in potassium, magnesium, and calcium are beneficial.
Regular Physical Exercise and Fitness
Regular aerobic exercise, such as brisk walking, jogging, swimming, or cycling, can lower blood pressure and improve cardiovascular fitness. Aim for at least 150 minutes of moderate-intensity exercise or 75 minutes of vigorous exercise per week.
Stress Management Techniques
Chronic stress can contribute to elevated blood pressure. Stress management techniques like deep breathing exercises, meditation, yoga, or engaging in hobbies and activities that promote relaxation can help reduce stress levels and support healthy blood pressure.
Limiting Alcohol Consumption and Quitting Smoking
Excessive alcohol consumption and smoking can elevate blood pressure and further the risk of developing cardiovascular diseases. Reducing alcohol intake and quitting smoking are essential for managing blood pressure and promoting overall health.
Role of Supplements in Blood Pressure Management
Overview Of Supplements
Supplements are products designed to complement a healthy lifestyle by providing additional nutrients or bioactive compounds. They can be taken in various forms, such as capsules, tablets, powders, gummies, or liquids, and are widely available.
Dietary Supplements for Blood Pressure Regulation
Certain dietary supplements have shown the potential to regulate blood pressure. One such supplement is beet juice, which contains high levels of nitrates, a compound that supports blood vessel dilation and may help lower blood pressure.
Herbal Supplements and Their Impact on Blood Pressure
Herbal supplements like garlic, hawthorn berry, and red grape extract have traditionally been used for cardiovascular health and may benefit blood pressure management. Garlic, for instance, has been associated with modest reductions in blood pressure.
Research And Evidence Supporting the Use of Supplements for Blood Pressure Management
Several scientific studies have explored the potential benefits of supplements in blood pressure management. Research suggests that beet juice, garlic supplements, hawthorn berry extract, and certain omega-3 fatty acids may moderately affect blood pressure reduction. However, it is important to note that supplements should not replace prescribed medications or medical advice.
Common Supplements for Blood Pressure Management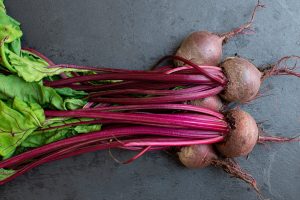 Beets and beet-derived products, such as beet juice, SuperBeets chews, and beet powder, are rich in nitrates. Nitrates transform into nitric oxide in the body, a compound that promotes blood vessel dilation, helping lower blood pressure. Some studies suggest that regular consumption of beet juice can lead to modest reductions in blood pressure.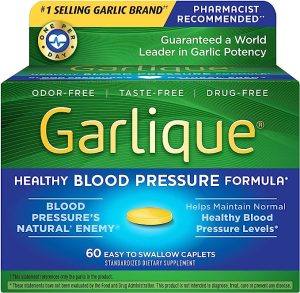 Garlic has long been associated with various health benefits, including blood pressure regulation. Garlic supplements, such as Garlique, contain bioactive compounds that may promote blood vessel relaxation and contribute to blood pressure reduction. However, the effects of garlic on blood pressure may vary among individuals.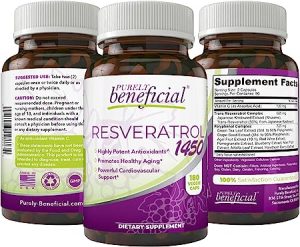 Red grape extract, specifically the compound called resveratrol, has shown potential in reducing blood pressure. Resveratrol exhibits antioxidant and anti-inflammatory properties, which can support cardiovascular health. Consuming red grapes or taking red grape extract supplements may offer benefits in blood pressure management.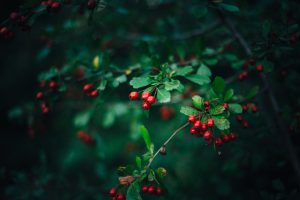 Hawthorn berry extract is commonly used in traditional medicine for cardiovascular health. It contains flavonoids and other compounds that may promote blood vessel relaxation and improve blood flow. Some studies suggest that hawthorn berry extract may help lower blood pressure, but further research is needed to establish its effectiveness.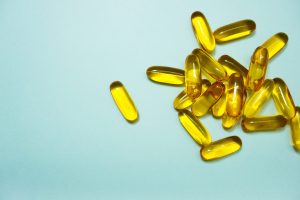 Omega-3 fatty acids (fatty fish like salmon, mackerel, krill, and sardines) have been associated with cardiovascular health benefits. These essential fats may help reduce blood pressure, decrease inflammation, and support overall heart health. Omega-3 supplements, such as fish oil capsules, can be beneficial for individuals who struggle with consuming adequate amounts of fatty fish.
Manage Blood Pressure with Ease
In conclusion, blood pressure is a critical aspect of overall health, and managing it is essential for maintaining cardiovascular well-being. Alongside lifestyle modifications, such as a healthy diet, regular exercise, stress management, and avoiding harmful habits, certain supplements have shown promise in supporting blood pressure management.
Beets, garlic, red grapes, hawthorn berry, and omega-3 fatty acids are among the top supplements that offer potential benefits in blood pressure regulation. However, it is important to note that supplements should not replace prescribed medications or medical advice. Prioritizing regular blood pressure monitoring, adopting a healthy lifestyle, and informed supplement use can contribute to better cardiovascular health and overall well-being.
Zoppler is reader supported and may earn affiliate commissions from links on this page. We support and believe in all the products and services we promote and are affiliated with.