Irritable bowel syndrome, or IBS, is a functional digestive disease that causes a group of symptoms that appear at the same time. These symptoms include abdominal pain and changes in stool form or frequency, but there are no visible signs that the gastrointestinal system is injured.
Population-based studies estimate this disease to affect one in 26 people worldwide. People with IBS have a lower quality of life due to symptoms they experience, which can range from poor sleep habits to fainting, vomiting, and inability to move.
Although there is no known treatment for IBS, a healthy diet and nutritional supplements, including probiotics, fiber, peppermint oil, and digestive enzymes, may help to reduce symptoms.
Understanding IBS
The most typical signs of irritable bowel syndrome (IBS) are abdominal pain and bloating, that feeling of fullness within your stomach. The others include constipation and diarrhea. While the former occurs when you have difficulty emptying your bowels, frequent discharge of feces in liquid form occasions the latter.
Doctors are unsure what causes IBS, but specialists believe that issues with brain-gut interactions may alter how your body functions and produces IBS symptoms.
Other possible causes include stressful or difficult early life events such as physical or sexual abuse, certain mental disorders such as anxiety, bacterial infections in your digestive tract, small intestinal bacterial overgrowth, and food sensitivities.
IBS demands a multifaceted strategy that focuses on symptom treatment as well as the overall quality of life. This is because there is no cure for IBS, so adopting such a strategy by incorporating nutritional supplements and a good diet may help alleviate your symptoms.
Common IBS Supplements
Probiotics
Probiotics exist as yeasts or live bacteria used to support intestinal health. They function by assisting your body in maintaining an optimal balance of microorganisms or helping the ecosystem of microorganisms in your body to recover from a disturbed state.
Used primarily by women, one of the best probiotic supplements for digestive support is Provitalize. A popular natural menopause probiotic, this supplement also helps with weight gain, night sweats, low energy and gut health with their unique probiotic formula.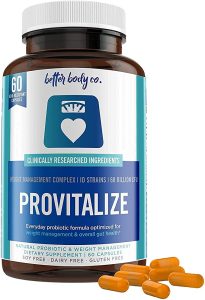 Digestive Enzymes
Digestive enzymes are essential for improving digestion and nutritional absorption of food. These proteins speed up the chemical reactions that turn food into compounds that the intestinal system can take in.
Digestive enzymes with probiotics have been used to treat lactose intolerance and avoid gastrointestinal symptoms such as gas, bloating, and abdominal discomfort. But how can digestive enzymes reduce IBS symptoms?
By encouraging appropriate nutrient absorption, improving the breakdown of food, aiding your body in processing food that might be challenging to digest, and supporting healthy digestion, digestive enzyme supplements may reduce the symptoms of IBS.
It is essential to choose digestive enzyme supplements that are plant-based, broad-spectrum, additive-free, and supported by research.
Probiotic Multi-Enzyme
Zenwise Digestive Enzymes is a popular and great product to ease those IBS symptoms and work to help you develop strong gut health. Made for quick absorption, this product works in hours, not weeks in helping restore complete gut wellness. If you're looking for relief from occasional bloating, gas, discomfort and more IBS symptoms, look no further than Zenwise Digestive Enzymes.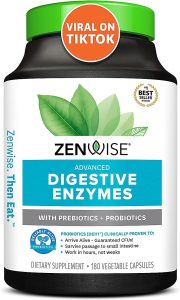 It is believed that these probiotics will benefit the digestive tract. They may also help break down nutrients, support the immune system, remove harmful germs, and strengthen the intestinal barrier.
Fiber Supplements
Fiber, a plant nutrient, improves bowel movements and aids digestion. Fiber has been shown in a study to reduce the overall symptoms in persons with IBS.
Dietary fiber has various physiological effects, such as increased viscosity in the gastrointestinal tract, bulking-laxative effects, and colonic fermentation. Viscosity is essential for delaying absorption, and bulking-laxation is vital for preventing constipation and promoting efficient intestinal transit.
Coming in both powder and gummy form, Benefiber is a great supplement that encourages peristalsis, or the regular contraction and relaxation of the intestinal muscle.  This prebiotic is recommended for ages 12 and older and promotes strong digestive health. Although comprised of wheat dextrin, the wheat has been processed to meet the FDA requirements for gluten-free foods.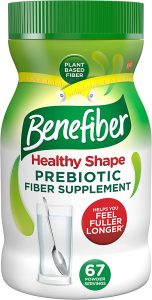 Regardless of whether individuals have IBS, the Academy of Nutrition and Dietetics recommends that women consume 25 grams (g) of fiber daily and men consume 38 g. Supplementing with fiber for IBS is generally safe, with few adverse effects.
Peppermint Oil
Peppermint oil is an herb that can help alleviate stomach cramps, bloating, and flatulence, especially if you have IBS.
It is made of menthol and menthone, as well as numerous minor ingredients such as menthofuran, 1,8-cineole, and limonene.
According to one study, it possesses intrinsic qualities which may aid people suffering from IBS.
Peppermint oil is a muscle relaxant. As such, it produces an antispasmodic effect and works by assisting the gut wall muscle to relax, thereby relieving symptoms like abdominal pain and bloating.
This premium therapeutic grade peppermint oil is undiluted and bottled in the USA in high quality glass bottles to keep out UV rays and protect the oil against sunlight. Proven to soothe inflammation, this product will help you, and your IBS symptoms relax.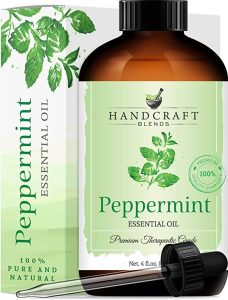 Bonus: Promising Supplements and Herbs for IBS
Slippery Elm
Slippery Elm is an herb high in mucilage, which is believed to calm and nourish the digestive tract. It also covers the mucous membranes and absorbs harmful substances that can contribute to intestinal abnormalities.
According to a study, there is some evidence that Slippery Elm may balance the gut microbiota, promoting gut health and relieving IBS symptoms.
LiverMedic: Leaky Gut Repair is a great source of Slippery Elm and that provides digestive and gut relief. By stimulating mucilage production, which coats the stomach and gut lining, it helps reduce swelling and shields the wall lining from further damage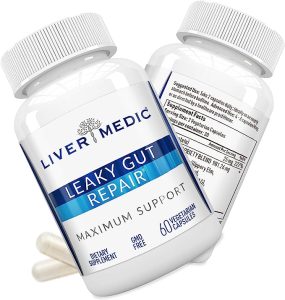 Turmeric
Turmeric is an herb that contains curcumin, a therapeutic component that can help manage arthritis, anxiety, and inflammatory and oxidative issues. Again, curcumin reduces inflammation by equally lowering the levels of enzymes that cause it. It also reduces pain sensitivity in the digestive tract.
In general, curcumin may be a more effective anti-inflammatory treatment than popular inflammation-fighting drugs in the right amount.
Research also found that using turmeric alone could reduce IBS symptoms by 60 percent. This research also suggested that turmeric alone, or combined with other nutritious and herbal products, could effectively treat IBS-related symptoms.
One of the best turmeric products we've found is BIO Schwartz Turmeric Curcumin with Bioperine. Due to its ultra-high absorption it's effective in relieving symptoms quickly.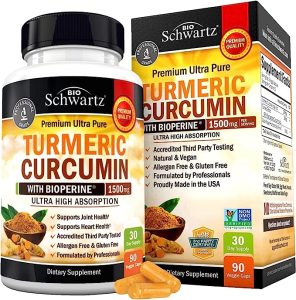 Aloe Vera
Aloe vera is a well-known medicinal plant that contains antioxidant and antibacterial properties. It protects the liver, reduces inflammation, heals ulcers, and improves gut motility.
In people with constipation-predominant IBS, it can relieve gastrointestinal pain/discomfort and flatulence. GI Revive is an example of a supplement that incorporates aloe vera as well as slippery elm. Backed by doctors, GI Revive supports gut lining, promotes regularity and offers a dose of relief to those suffering from IBS symptoms.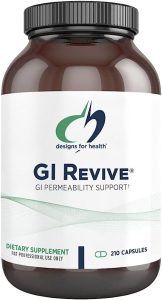 Therefore, research has shown that aloe vera is helpful in the short-term treatment of irritable bowel syndrome.
Factors to Consider When Choosing IBS Supplements
The American College of Gastroenterology advises putting diet and lifestyle modifications on the first line of defense against IBS symptoms. However, some people may benefit from a multifaceted strategy that includes a supplement routine.
The right supplements to take will depend on your symptoms. The best method to determine which supplements are best for you is to discuss your needs with your gastroenterologist or GI-trained dietitian.
Getting assistance for a customized strategy is critical, because just a tiny subset of supplements are supported by research and are not appropriate for everyone.
Conclusion
The severity and unpredictable nature of digestive symptoms caused by IBS can significantly affect daily living. Adding supplements to your diet can offer much-needed support and assistance for controlling IBS symptoms.
Since IBS is unique to each individual, adopting a holistic strategy and addressing root disturbances is crucial. This is because doing so can significantly reduce symptoms.
More importantly, communicating with your doctor frequently while starting any new medicine and/or supplements is crucial. Follow the dosage instructions precisely and regularly, and if you encounter any adverse effects, be sure to inform your health professional.
Zoppler is reader supported and may earn affiliate commissions from links on this page. We support and believe in all the products and services we promote and are affiliated with.