Leading a healthy lifestyle takes work that, combined with our day-to-day responsibilities and stress, can be difficult to prioritize. How are we to manage our exhausting daily lives and still able to muster enough energy to make healthy decisions?
B12 and lipotropic injections are becoming increasingly popular in today's fast-paced society, offering a new way for individuals to rejuvenate their energy, boost their metabolism, enhance weight loss, and promote overall health and well-being.
Are they right for you? Read on and find out everything you need to know about vitamin B12 lipotropic injections and more! Remember, before making any final decisions it's best to consult with your doctor or other trusted healthcare professionals.
B12 and Lipotropic Injections Seem to be the Magic Key for Lots of People
We all know the value of eating right, drinking lots of water, and getting plenty of rest at night, but how many of us are realistically checking all those boxes?
Unfortunately, it's often not feasible to balance the many obligations we find ourselves committed to on a daily basis and still look bright-eyed and bushy-tailed. We turn to coffee, energy drinks, supplements— anything and everything to put a little more pep in our step, but we're often still staving off the urge to lie down for a nap when there's still so much to do.
Imagine a minimally invasive method for improving our energy, supporting our fitness goals, and enhancing our overall health and wellness. That's exactly what B12 and lipotropic injections aim to provide and, for many people, they're just the thing they'd been missing all along.
Top Lipotropic and B12 Injections That are Safe Enough for Amazon: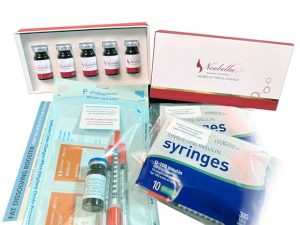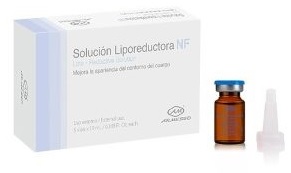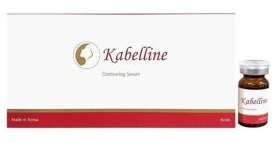 What is it About B12 that Makes it the Perfect Ingredient for Lipotropic Shots?
The health benefits of vitamin B12 are well-documented, including supporting a healthy nervous system, improving cognitive function, increasing red blood cell production, and more. That's why B12 is often a vital ingredient in lipotropic shots.
Lipotropic injections containing B12 enhance the body's ability to convert food into usable energy and metabolize fat while combating tiredness and fatigue. This promotes improved overall well-being while providing a little pep in your step to help get you through your day.
Can Pure and Clean Vitamin B12 Supplements Also Help with Weight Loss and Energy?
B12 and lipotropic injections often work best when combined with a healthy lifestyle, including a well-rounded diet consisting of lean proteins, whole foods, fruits, and vegetables, as well as regular exercise, getting enough rest, and staying well-hydrated.
Pure and clean vitamin B12 supplements are believed to boost energy and assist in weight loss. This is apparent not only in the way in which vitamin B12 affects the body, but in what we are capable of with a little energy boost.
Getting a quick little zing courtesy of the B12 helps us get up and get going, whether we need motivation to work out, prepare a healthy meal, or just get through our afternoon activities so we can get to bed at a reasonable hour.
We'll be excited to see how studies continue to uncover the benefits of B12 and lipotropic shots, but the current studies show much promise for this new trend in health and fitness.
Top 3 Vitamin B12 Picks to Check Out: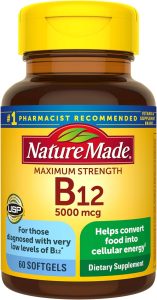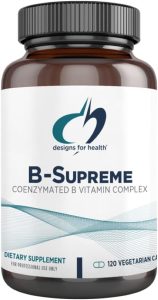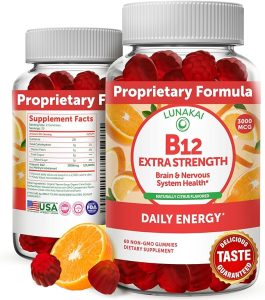 Everything to Know About Lipo B12 Injections
Let's dish out the facts; here's everything you need to know about lipo B12 injections.
Benefits of B12 and Lipotropic Shots
Increased Energy: B12 plays a crucial role in energy metabolism, and lipotropic shots containing B12 can boost energy levels, helping to combat fatigue and increase stamina.
Enhanced Weight Management: Lipo shots often contain various nutrients that support the breakdown and metabolism of fats, enhancing weight loss efforts.
Improved Metabolism: The ingredients in lipotropic shots can promote a healthier metabolism, making it easier for the body to process and utilize nutrients from food.
Enhanced Liver Function: Lipotropic shots may support liver health by helping it process and excrete fats and toxins more effectively.
Cognitive Function: B12 is essential for maintaining a healthy nervous system and cognitive function, so these shots may help improve mental clarity and focus.
Better Mood: Some individuals report improved mood and reduced feelings of depression and anxiety after receiving B12 and lipotropic shots.
Overall Wellness: By addressing nutrient deficiencies and supporting various bodily functions, B12 and lipotropic shots contribute to overall health and well-being.
Risks of Vitamin B12 Lipotropic Injections
Infection at the Injection Site: Any injection carries a small risk of infection at the injection site, which can cause pain, redness, swelling, or discomfort.
Allergic Reactions: While rare, some individuals may experience allergic reactions to the components of the injection, which can lead to symptoms like hives, itching, or difficulty breathing.
Nausea and Digestive Issues: Some people may experience nausea, vomiting, or digestive disturbances after receiving B12 lipotropic shots.
Pain or Discomfort: Mild pain or discomfort at the injection site is common.
Dizziness or Lightheadedness: B12 injections, especially if administered too quickly, can lead to a drop in blood pressure, resulting in dizziness or lightheadedness.
Overdose or Imbalance: Excessive or improper use of B12 injections can lead to an imbalance of nutrients, which may have adverse health effects.
Existing Medical Conditions: Individuals with certain medical conditions, such as kidney or liver problems, may be at a higher risk of complications from vitamin B12 lipotropic injections.
Reasons Why People Get Lipo B12 Shots
Weight Management: Lipotropic B12 shots are often sought as a complementary treatment for weight management. The combination of nutrients in these shots can help boost metabolism and promote fat breakdown, potentially aiding in weight loss.
Increased Energy: Many individuals turn to B12 lipo shots to combat fatigue and increase energy levels. B12 is known for its role in energy metabolism, making it an attractive option for those looking to improve their vitality.
Nutrient Deficiency: People with a vitamin B12 deficiency may receive these shots to address deficiencies and prevent fatigue, weakness, and cognitive issues.
Improved Mental Clarity: B12 is essential for maintaining a healthy nervous system, and some individuals seek lipotropic B12 injections to enhance cognitive function.
Liver Health: Lipotropic shots may be recommended to support liver health by aiding in the breakdown and excretion of fats and toxins.
Mood Enhancement: Some people report improved mood and reduced symptoms of depression and anxiety after receiving vitamin B12 and lipo shots.
Overall Wellness: B12 and lipotropic shots can contribute to overall well-being by addressing nutrient deficiencies and promoting various bodily functions.
Are There Similar Lipo Shots that Don't Focus on B12?
There are alternative lipotropic complexes that don't include high concentrations of B12, some of which contain no B12 whatsoever. Often, these substitutes use a combination of other nutrients including choline, inositol, and methionine.
Similar to B12, these compounds can play a crucial role in fat metabolism and liver health. However, many seem not to provide the same level of energy boosting, making them more popular for weight management and liver function rather than staving off fatigue.
Always consult your doctor or other qualified healthcare professionals    when determining which lipotropic compound or injection might be right for your needs and purposes.
How Did Lipo B12 Injections Become So Popular?
People are increasingly seeking holistic approaches to wellness and weight management. That's never been truer than today in 2023, when new technology, supplements, and treatments are emerging regularly to help us lead our best and healthiest lives.
The idea of using a combination of essential nutrients to boost energy, enhance metabolism, and support weight loss aligns with this trend. Word-of-mouth recommendations, social media success stories, TikTok testimonials and more are spreading the word to the general public, inspiring more and more people to explore their options and seek treatments.
Is it Safe to Administer Lipo Shots at Home?
Administering lipo shots at home carries inherent risks and should be approached with caution. While these injections are generally safe when administered by healthcare professionals in a clinical setting, self-administration at home increases the potential for errors and complications.
Incorrect needle placement, improper dosages, or unsterile conditions can lead to infection, adverse reactions, or other health risks. Qualified healthcare professionals possess the necessary training and knowledge to ensure a safe and effective administration process, making them the best candidates for the task.
How You Can Help Ensure the B12 and Lipotropic Shots You are Buying Online are Safe to Use
Buying online, while convenient, also comes with some inherent risk. Here are some tips to help you ensure the safety of B12 and lipotropic shots you find online:
Consult a Healthcare Professional: Consult with a healthcare provider who can assess your specific health needs and advise on the suitability of these shots for you.
Choose Reputable Sellers: Buy from established and reputable online vendors, preferably those affiliated with healthcare organizations.
Verify Ingredients: Carefully examine the product information to ensure it contains the specified ingredients and concentrations. Avoid products with undisclosed components.
Check for Certification: Ensure that the injections are manufactured and handled by facilities that adhere to good manufacturing practices (GMP) and other relevant certifications for safety and quality.
Request Prescriptions: If possible, obtain a prescription for these shots from your healthcare provider. This ensures you're receiving the right treatment and dosage.
Be Wary of Overpromises: Avoid products making unrealistic claims about immediate weight loss or guaranteed results. These can be potentially unsafe or ineffective.
Sterility and Safety: Ensure that the injections are packaged and labeled correctly, and that they come with instructions for safe administration.
Monitor for Side Effects: After using the shots, pay attention to your body's response. If you experience adverse effects, consult a healthcare professional promptly.
Research Regulations: Familiarize yourself with the regulations and legal requirements for these products in your region to make informed choices.
Remember that the safest way to receive B12 and lipotropic shots is under the guidance of a healthcare professional in a clinical setting. If you decide to purchase these shots online, use these tips as a guideline to help minimize potential risks.
Zoppler is reader supported and may earn affiliate commissions from links on this page. We support and believe in all the products and services we promote and are affiliated with.