The world of health signs and signals can be a puzzling one. Sometimes, even the most seemingly benign symptoms can hint at deeper health concerns.
Enter "hot ears" – a sensation where your ears suddenly feel warm or even hot to touch. While it might just seem like one of those fleeting feelings, did you know there could be a connection to high blood pressure?
Let's dive in and understand the relationship.
A General Overview of Blood Pressure – What is it and What Does it Mean?
Blood pressure, in its simplest form, is the force exerted by circulating blood on the walls of our blood vessels. Think of it as the pressure of the water inside a hose when the tap is turned on. Just as the water pushes against the walls of the hose, our blood pushes against the walls of our arteries, veins, and vessels.
There are two measurements to consider:
Systolic Pressure: This is the higher of the two numbers and measures the force your heart exerts when it contracts, pushing blood out into the arteries.
Diastolic Pressure: The lower number represents the pressure when your heart is resting between beats.
For a healthy adult, a normal blood pressure reading would typically be below 120/80 mm Hg. Anything higher can indicate various stages of hypertension, or high blood pressure, which comes with its own set of health risks.
Does it Mean I Have High Blood Pressure if I Have Hot Ears? What About Itchy and Hot Ears?
Experiencing hot ears can be a clue that you have high blood pressure, but it doesn't necessarily mean that you do. Since high blood pressure increases blood flow, it can cause facial flushing, which can cause heat in the ears.
But it's not a definitive sign, because hot ears can also be influenced by various factors including weather, allergies, skin conditions, or even certain emotions like embarrassment or anxiety.
As for itchy and hot ears, this combination can often point towards a skin reaction or even an allergic response rather than an indication of high blood pressure.
If you're concerned about these symptoms, it's essential to see a medical professional to get an accurate diagnosis and not solely rely on symptom-checking.
Always remember: when in doubt, consult with a doctor.
Potential Causes of Ear Hotness
The sensation of ear hotness can be disconcerting, but its origins vary, and typically it is not a serious condition.
Here are some potential triggers:
High Blood Pressure: Elevated blood pressure can sometimes lead to facial flushing and warm ears, as blood vessels dilate.
Allergic Reactions: An allergy to specific foods, medications, or environmental factors can cause ears to become warm or even red.
Skin Conditions: Eczema, psoriasis, or other skin issues can sometimes manifest around the ears, causing them to feel warm or inflamed.
Emotional Responses: Feelings of embarrassment, stress, or anxiety can trigger a rush of blood to the face and ears, leading to a warm sensation.
Environmental Factors: Extreme cold or heat can lead to ear hotness. For instance, after coming in from the cold, your ears might feel exceptionally warm as they start to thaw.
Infections: Ear infections, although typically accompanied by pain, can sometimes present as just warmth or redness in the early stages.
Sunburn: Prolonged exposure to the sun without adequate protection can lead to sunburned ears, making them feel hot to the touch.
It's important to note that while these are some potential causes, everyone's body is unique. If ear hotness persists or is of concern, it's always best to see a doctor for a comprehensive evaluation.
What to Do if You're Feeling Hot in the Ears
Warmth or heat in the ears isn't just a peculiar sensation; it can also raise questions about underlying causes. If you're trying to navigate this unexpected feeling, here are some steps to guide you:
Stay Calm: Remember that hot ears alone aren't necessarily indicative of a severe issue. Take a few deep breaths and try to relax.
Check for External Factors: Ensure that there's no immediate cause, such as recent sun exposure, tight headgear, or being in a heated environment.
Cool Down: Use a damp, cool cloth to gently pat your ears. This can offer relief and reduce the sensation of heat.
Avoid Scratching: While it might be tempting, especially if itchiness accompanies the heat, scratching can exacerbate the problem and even lead to infections.
Monitor Blood Pressure: If you suspect that your hot ears might be linked to blood pressure issues, consider monitoring your blood pressure at home or visiting a healthcare professional for a check-up.
Limit Triggers: If you've identified specific triggers like certain foods, stress, or environmental factors, try to limit or manage them to reduce occurrences.
Consult a Doctor: If the sensation persists, worsens, or is accompanied by other symptoms, schedule a visit with a healthcare provider. They can offer insights, run necessary tests, and recommend treatments.
Top 5 Products to Try to Relieve Discomfort From Hot Ears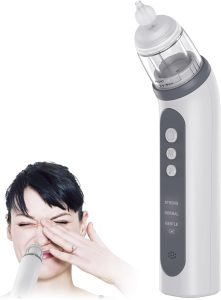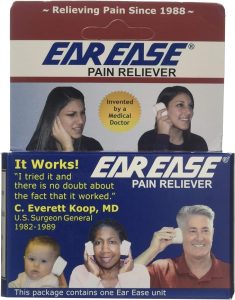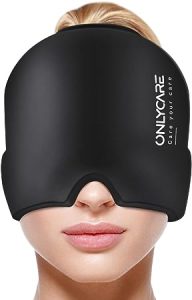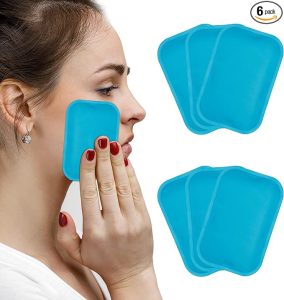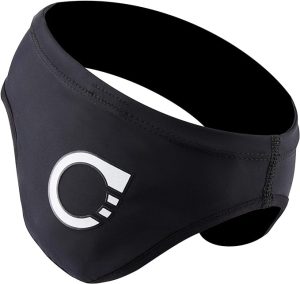 Is Only One Ear Warm? What Could That Mean?
Experiencing warmth or redness in just one ear can be a perplexing sensation. If you've noticed that only one of your ears feels hot, here are some potential reasons:
Localized Reactions: It could be a response to something specific to that ear, such as a new earring, an insect bite, or exposure to an allergen.
Ear Infection: Infections, especially outer ear infections, can cause one ear to feel warm or painful. This is often accompanied by swelling, redness, or discharge.
TMJ Disorders: Temporomandibular joint (TMJ) disorders can sometimes cause one ear to feel warm due to inflammation or pain radiating from the jaw joint.
Relapsing Polychondritis: This is a rare disorder where cartilage in various parts of the body becomes inflamed. It can cause one ear to become red, swollen, and warm to the touch.
Neurological Causes: Certain neurological conditions might lead to sensations like warmth in one ear, though such cases are relatively rare.
If you consistently experience warmth in just one ear and can't identify a clear cause, it's essential to consult with a healthcare professional.
What if My Ear Feels Hot Inside?
If the heat you're feeling with your ear feels like it is coming from inside, it can easily catch you off guard. To better understand this feeling, let's explore some potential causes behind it:
Ear Infection: An internal ear infection, especially of the middle ear, can cause sensations of warmth, pain, and sometimes even fluid discharge.
Eustachian Tube Dysfunction: The Eustachian tube connects the middle ear to the back of the throat. If it gets blocked, you might feel warmth, fullness, or pressure inside the ear.
Sinusitis: Inflammation of the sinuses can sometimes radiate to the ear, giving a sensation of internal warmth or pressure.
Wax Build-up: Excessive earwax can trap heat inside the ear, making it feel warm or even itchy.
If the sensation of internal ear heat persists or if you're concerned about it, it's always best to see an ear specialist or general physician. They can check the ear canal, ensure there's no infection, and guide you on any necessary next steps.
Does Having Hot Ears Always Mean My Blood Pressure is High?
While hot ears can be an indicator of raised blood pressure for some, it's not a definitive sign for everyone. Ears can feel hot due to various reasons, from simple environmental factors like temperature changes and allergies to issues like anxiety or certain medications.
While high blood pressure might manifest through multiple symptoms, relying solely on the sensation of hot ears as a diagnostic sign isn't accurate.
If you're concerned about your blood pressure or any other symptoms you're experiencing, it's crucial to consult with a healthcare professional.
Is Hot Ears Anxiety a Real Thing? How Common is it?
Yes, anxiety and hot ears is a real phenomenon.
Anxiety can trigger various physiological responses, including an increased heart rate, shortness of breath, and even feelings of warmth or flushing in specific areas like the ears.
When we're anxious, our body releases stress hormones like adrenaline, leading to increased blood flow to various parts of the body. This rush of blood can cause the ears to feel unusually warm or even reddened.
Though the sensation of hot ears due to anxiety might not be the most commonly discussed symptom, it's not rare either. Many individuals experiencing anxiety or panic attacks have reported this sensation alongside other symptoms. However, the frequency can vary from person to person.
How to Stop Feeling Hot in the Ears
If you're frequently experiencing a sensation of hot ears, there are several approaches you can take to alleviate the feeling:
Cool Compress: Apply a cold compress or damp washcloth to your ears. This can provide immediate relief by constricting the blood vessels and reducing warmth.
Stay Hydrated: Drinking water can help regulate body temperature. Ensure you're drinking enough fluids throughout the day.
Mindful Breathing: If anxiety is the culprit, try deep breathing exercises. Taking slow, deliberate breaths can help calm the nervous system and reduce symptoms.
Avoid Triggers: If you've noticed that specific triggers, like certain foods, beverages, or situations, cause your ears to feel hot, try to avoid or limit your exposure to them.
Limit Alcohol and Caffeine: Both can dilate blood vessels, leading to increased warmth in various body parts, including the ears.
Manage Stress: Stress can be a major contributor to sensations of warmth or flushing. Incorporate stress-reducing techniques such as meditation, yoga, or regular exercise into your routine.
Hot Ears High Blood Pressure Correlation – Why Does it Happen?
The relationship between hot ears and high blood pressure is complex.
High blood pressure, also known as hypertension, forces the heart to work harder, leading to strain on the circulatory system. This can cause blood vessels to dilate, which might result in sensations of warmth or flushing in different parts of the body, including the ears.
Additionally, the stress and anxiety associated with hypertension could further contribute to this symptom.
So while hot ears can be an indicator of elevated blood pressure in some individuals, it's again very important to note that it's not a definitive sign.
Zoppler is reader supported and may earn affiliate commissions from links on this page. We support and believe in all the products and services we promote and are affiliated with.